The sensors
Our smart sensors are build to fit most equipment brands, both visually and mechnically. All of the devices are multifunctional and have many use cases.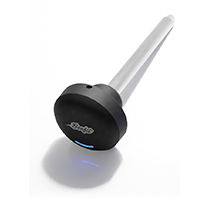 Beefit Selector
The selector is a smart and connected replacement for the weight stack pin that comes with almost any weight stack machines. It measures load and repetitions.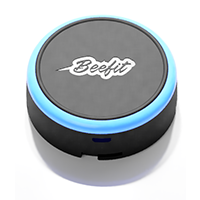 Beefit Scanner
The Beefit scanner is mounted on almost all Beefit enabled equipment. The member uses her wristband/watch to identity her/himself on the Beefit Scanner.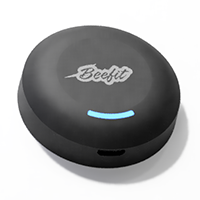 Sense Module
The Sense Module is a small module packed with all kinds of different sensors. It is a multipurpose device, which enables tracking of all sorts of exercises.